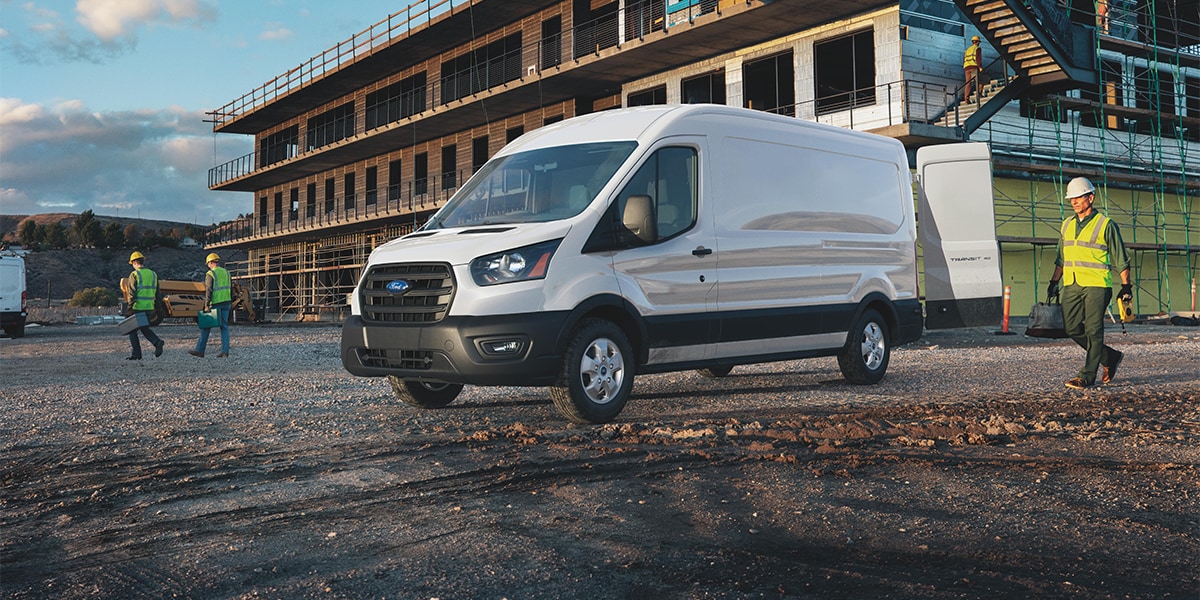 Explore Ford Transit Passenger Van Models
for All Sorts of Jobs
If you have cargo to move or passengers to ferry around town, we have a Ford Transit Passenger Van to help you get the job done safely and efficiently. Whether your business calls for a capable van that can carry loads of cargo or a spacious people-mover that can easily transport several passengers, the Transit Van lineup has something to suit your needs. Take a brief look at the wide range of configurations in the Transit lineup, and you'll find that it's easy to find the perfect van to bolster your business.
---
A Dizzying Array of Seating Configurations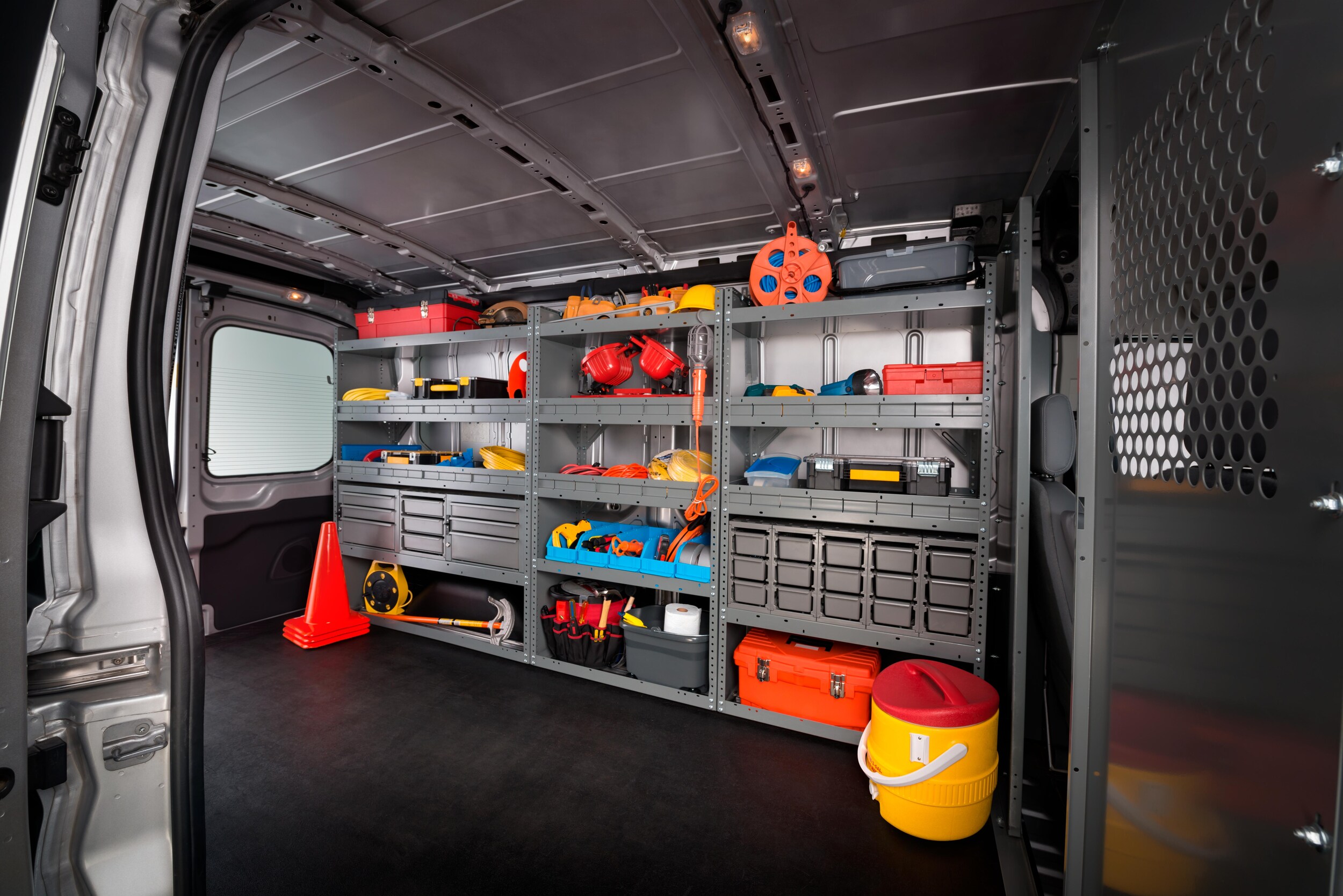 The Ford Transit Passenger Van is available with a wide array of seating options. An eight-passenger configuration comes standard, but you can opt for a model with two-, five-, and 14-passenger seating. If you go with the long-wheelbase model, you can take advantage of standard 12-passenger seating. Jumping up to the long-wheelbase extended-length van boosts seating capacity to 15!
With so many options, it's easy to find balance between passenger room and cargo space.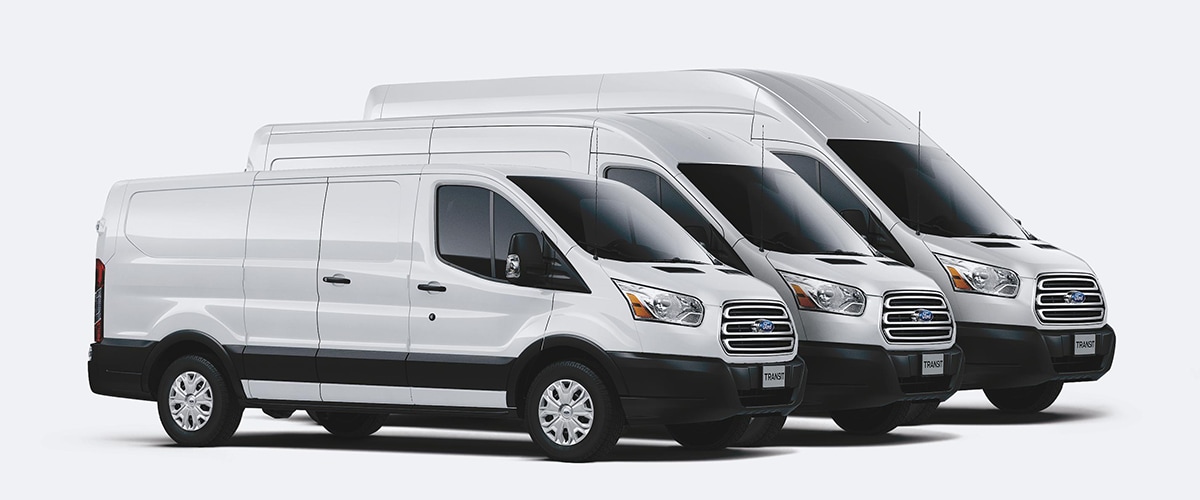 Roof Heights for Every Occasion
---
Ford Transit Passenger Vans are available with three different roof heights: low, medium, or high. So, if you need extra space to store cargo or extra room to help passengers get in and out, you can choose the roof configuration that makes the most sense for your needs.
---
Numerous Engine Options
The Ford Transit Passenger Van lineup offers a trio of available engines. A 3.7L V6 engine comes standard, but you can choose to step up to a 310-horsepower 3.5L EcoBoost V6 engine. You can even get a Transit Passenger Van model equipped with a 3.2L Power Stroke I-5 Diesel engine that is ideal for long workdays and stop-and-go driving conditions.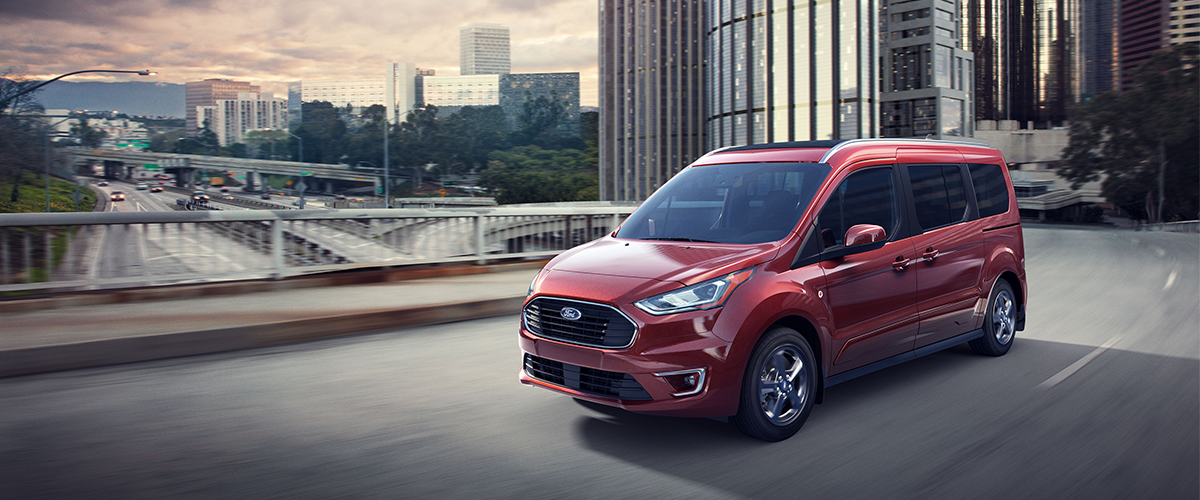 ---
Learn more about the Ford Transit Passenger Van lineup today when you visit our dealership!
Hours
Monday

7:30am – 7:00pm

Tuesday

7:30am – 7:00pm

Wednesday

7:30am – 7:00pm

Thursday

7:30am – 7:00pm

Friday

7:30am – 6:00pm

Saturday

8:00am – 4:00pm

Sunday

Closed
See All Department Hours
Dealership Hours
Monday

7:30am – 7:00pm

Tuesday

7:30am – 7:00pm

Wednesday

7:30am – 7:00pm

Thursday

7:30am – 7:00pm

Friday

7:30am – 6:00pm

Saturday

8:00am – 4:00pm

Sunday

Closed
Parts Dept. Hours
Monday

7:00am - 6:00pm

Tuesday

7:00am - 6:00pm

Wednesday

7:00am - 6:00pm

Thursday

7:00am - 6:00pm

Friday

7:00am - 6:00pm

Saturday

7:30am - 4:00pm

Sunday

Closed
Service Dept. Hours
Monday

6:00am - 6:00pm

Tuesday

6:00am - 6:00pm

Wednesday

6:00am - 6:00pm

Thursday

6:00am - 6:00pm

Friday

6:00am - 6:00pm

Saturday

7:00am - 4:00pm

Sunday

Closed
Quick Lane® Hours
Monday

7:00am - 6:00pm

Tuesday

7:00am - 6:00pm

Wednesday

7:00am - 6:00pm

Thursday

7:00am - 6:00pm

Friday

7:00am - 6:00pm

Saturday

7:00am - 4:00pm

Sunday

Closed