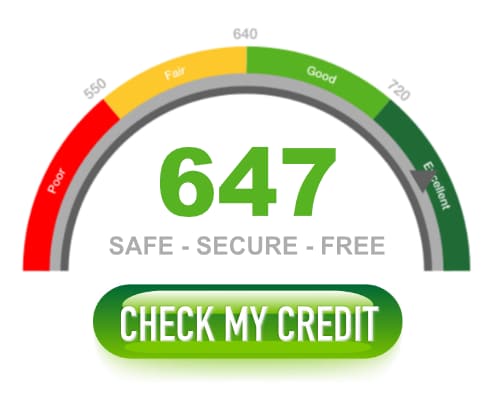 Find an Effective Credit Solution with Bayshore Truck Center
If you're looking for a flexible financing option that accommodates recovering credit history or first-time buyers, Bayshore Truck Center near Newark, DE and Wilmington, DE may be able to help.
Financing is an important tool for many shoppers in the Upper Darby and West Chester, PA areas. For most customers, financing is a flexible way to break up the overall cost of a vehicle into more manageable monthly payments. Qualifying applicants can take advantage of lease and loan offers. These opportunities can help shoppers afford vehicles that are otherwise inaccessible.
While financing can be simple for some shoppers near New Castle, DE, it can be a source of anxiety for others. Not everyone has a rock-solid credit score, after all. Whether you've had trouble paying off debt or you're buying a truck for the first time, you may not have a strong credit score to work with as you pursue financing options.
Fortunately, Bayshore Truck Center is prepared to help you. Our finance team has second-chance financing options that can help you afford a good truck and build up your credit score in the process.
Secure an Affordable Payment Plan that Can Help Build Your Credit Score
If you're looking for a great way to build up your credit score, then an auto loan or lease may be what you need. Making consistent monthly payments on a loan can help your score climb quickly. With consistency and patience, your score will be ready for everything from opening a credit card to applying for an apartment lease.
The Bayshore Truck Center has specific financing options for shoppers with lower credit scores. By working with a variety of lenders, we're able to help applicants find offers that fit their individual situations. We'll point you toward an option that fits your monthly budget and gives you the opportunity to grow your credit score.
Work Directly with a Finance Experts
You won't be left to navigate the financing process on your own. We have our own team of auto finance professionals who are here to the guidance and advice you need to secure a lease or loan. They'll help you with everything from understanding terminology to submitting your application. We understand that financing can seem confusing, so our staff works hard to simplify the process.
Get a Free Credit Score Estimate
If you're not sure what your credit score looks like these days, it's a good idea to check before you send in your finance application. We offer our own credit estimator tool right here at Bayshore Truck Center.
Your score is part of a simple rating system that helps lenders determine if individuals are eligible for credit. Factors like total debt, payment history, and more can all affect your score. The higher your score, the more likely you'll be to get approved for credit with low payments and low interest rates.
Our payment estimator tool allows you to get an idea of your score without affecting it. All you have to do is fill out some basic information and you'll get an estimate in no time. You can then use the information to decide whether you're ready to apply for financing.
Apply Online
If you're ready to start exploring finance options that accommodate your credit situation, feel free to submit an online application. We'll send it on to our trusted network of lenders and help you find a plan that suits your budget and builds up your score.
Make an Inquiry
Hours
Monday

7:30am-7pm

Tuesday

7:30am-7pm

Wednesday

7:30am-7pm

Thursday

7:30am-7pm

Friday

7:30am-6pm

Saturday

8am-2pm

Sunday

Closed
See All Department Hours
Dealership Hours
Monday

7:30am-7pm

Tuesday

7:30am-7pm

Wednesday

7:30am-7pm

Thursday

7:30am-7pm

Friday

7:30am-6pm

Saturday

8am-2pm

Sunday

Closed
Parts Dept. Hours
Monday

7:30am-7pm

Tuesday

7:30am-7pm

Wednesday

7:30am-7pm

Thursday

7:30am-7pm

Friday

7:30am-6pm

Saturday

7:30am - 2pm

Sunday

Closed
Service Dept. Hours
Monday

6am-6pm

Tuesday

6am-6pm

Wednesday

6am-6pm

Thursday

6am-6pm

Friday

6am-6pm

Saturday

Closed

Sunday

Closed
Quick Lane® Hours
Monday

7am-6pm

Tuesday

7am-6pm

Wednesday

7am-6pm

Thursday

7am-6pm

Friday

7am-6pm

Saturday

7am-2pm

Sunday

Closed