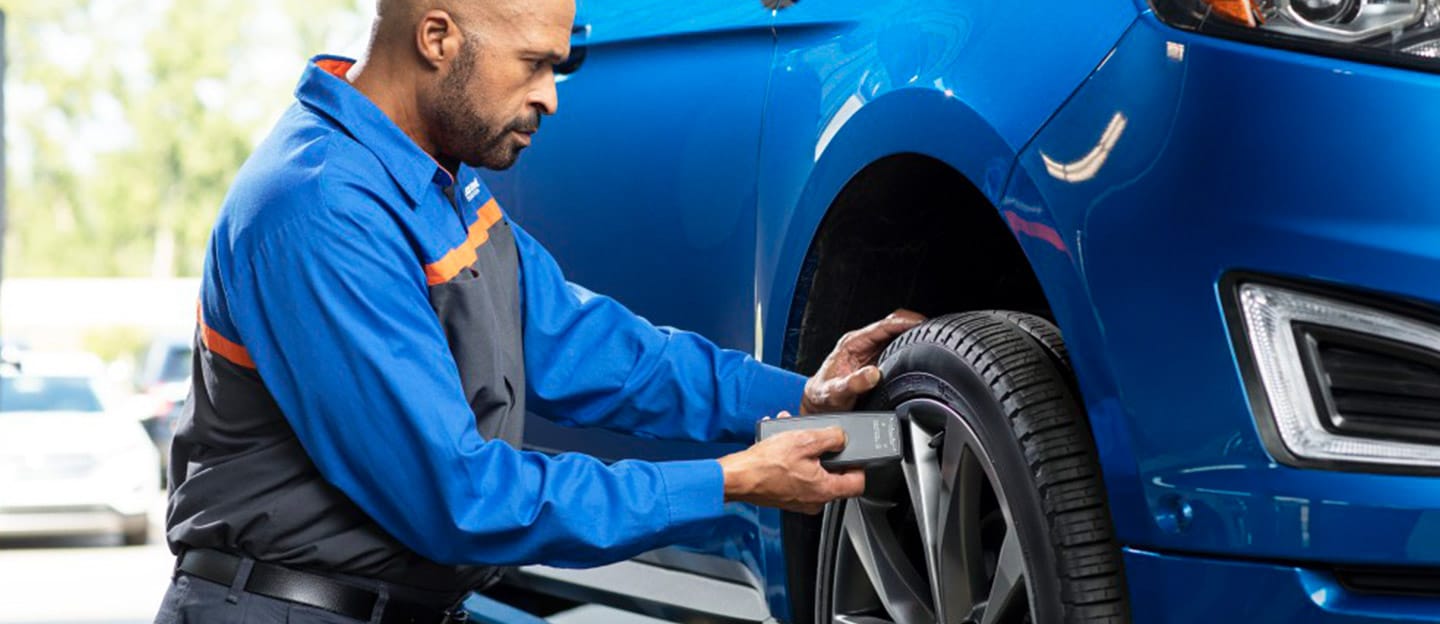 Quick Lane Tire & Auto Center at Bayshore Ford Truck Sales
Serving the greater New Castle area
Quick Lane® is your go-to place for routine auto maintenance for all vehicle makes and models. Get extraordinary service from expert technicians. Find quality parts from Motorcraft® and OmnicraftTM. And take advantage of our Low Price Tire Guarantee.
Bayshore Ford Truck Sales offers convenient evening and weekend hours. Visit us for trusted vehicle maintenance services covering all the essentials: tires, oil change & maintenance, brakes, batteries, alternator & electrical system, air conditioning system, cooling system, transmission service, suspension & steering, wheel alignment, belts & hoses, lamps & bulbs, wiper blades and a thorough vehicle checkup report.
(866) 427-0565
Discover Quick Lane Car Service at Bayshore Ford
At Bayshore Ford, our team knows how much you value your time, which is why we have created an effective quick lane service. Rather than wasting hours waiting in our lobby, you can use this approach to get what you need in a shorter period.
You may have missed a few services and need assistance with your vehicle without delay. By relying on our expedited process, you get your automobile into a safer condition for you and your passengers. Also, it can be more beneficial for your budget since it will become less likely to malfunction.
You depend on your vehicle to handle your responsibilities around town. Let us keep you on track with endeavors like tire changes, battery replacements, air conditioning upgrades, wheel alignments, belt and hose changes, fluid refills, and comprehensive checkup reports.
Enhanced Safety
There are signs that you should not ignore when preserving your ride. Use our repair center when you encounter warning lights, weird noises, lowered braking capacities, decreased fuel efficiency, and other issues.
When you take advantage of our quick lane upgrades, you improve your chances of remaining safe in your automobile. We can correct any minor issues, so you will not have to stress about a dangerous mishap while navigating the streets around town. You can get to your destinations without delay.
Maintain Value
If you ever decide to sell or trade in your automobile, you will want an excellent return on your investment. Potential buyers may show interest in the features that come with your vehicle. However, they also feel concerned about how well you cared for your ride.
You may score higher financial compensation if they notice consistent service records and a positive Carfax report. An excellent resale value usually comes with vehicles with the lowest probability of breakdowns.
Reduced Repair Cost
The significance of getting routine maintenance cannot get overstated. You may worry about the initial costs of consistent care for your vehicle. But, the fees are much lower than what comes with heftier repairs.
Waiting too long with your upkeep can cause you to overspend on fuel, face enormous bills, or abandon the vehicle you plan to keep for much longer. You can enjoy your car, truck, or SUV for years around town and minimize expenses with suitable tires, brakes, fluids, and other parts.
Improved Performance
An advantage of choosing our quick lane service is the improved performance we can achieve with your vehicle. Our specialists review every aspect of your automobile and ensure everything is properly functioning. Our technicians can accomplish this review quickly because of their expert knowledge and experience handling maintenance and restorations.
When you choose Bayshore Ford, we can surprise you with adjustments that cause a tremendous difference in how your auto performs. With their assistance, you can depend on your automobile for many years.
Genuine Parts
A significant aspect of fixing a vehicle is ensuring the best parts have been used. Our quick lane assistance uses genuine factory parts to ensure your car runs according to manufacturer benchmarks for quality. When we remove a component that is authentic to your vehicle, we will replace it with a similarly constructed part.
Your auto can run the way it should since the replacement components match the original. Your vehicle will operate in the optimal condition you expect because of our commitment to exceptional parts.
The repair department at our offers competitive prices and quality service from well-trained technicians. Please stop by today to get the services you need from Bayshore Ford.
Hours
Monday

7am-6pm

Tuesday

7am-6pm

Wednesday

7am-6pm

Thursday

7am-6pm

Friday

7am-6pm

Saturday

7am-2pm

Sunday

Closed
See All Department Hours
Service Dept. Hours
Monday

6am-6pm

Tuesday

6am-6pm

Wednesday

6am-6pm

Thursday

6am-6pm

Friday

6am-6pm

Saturday

Closed

Sunday

Closed