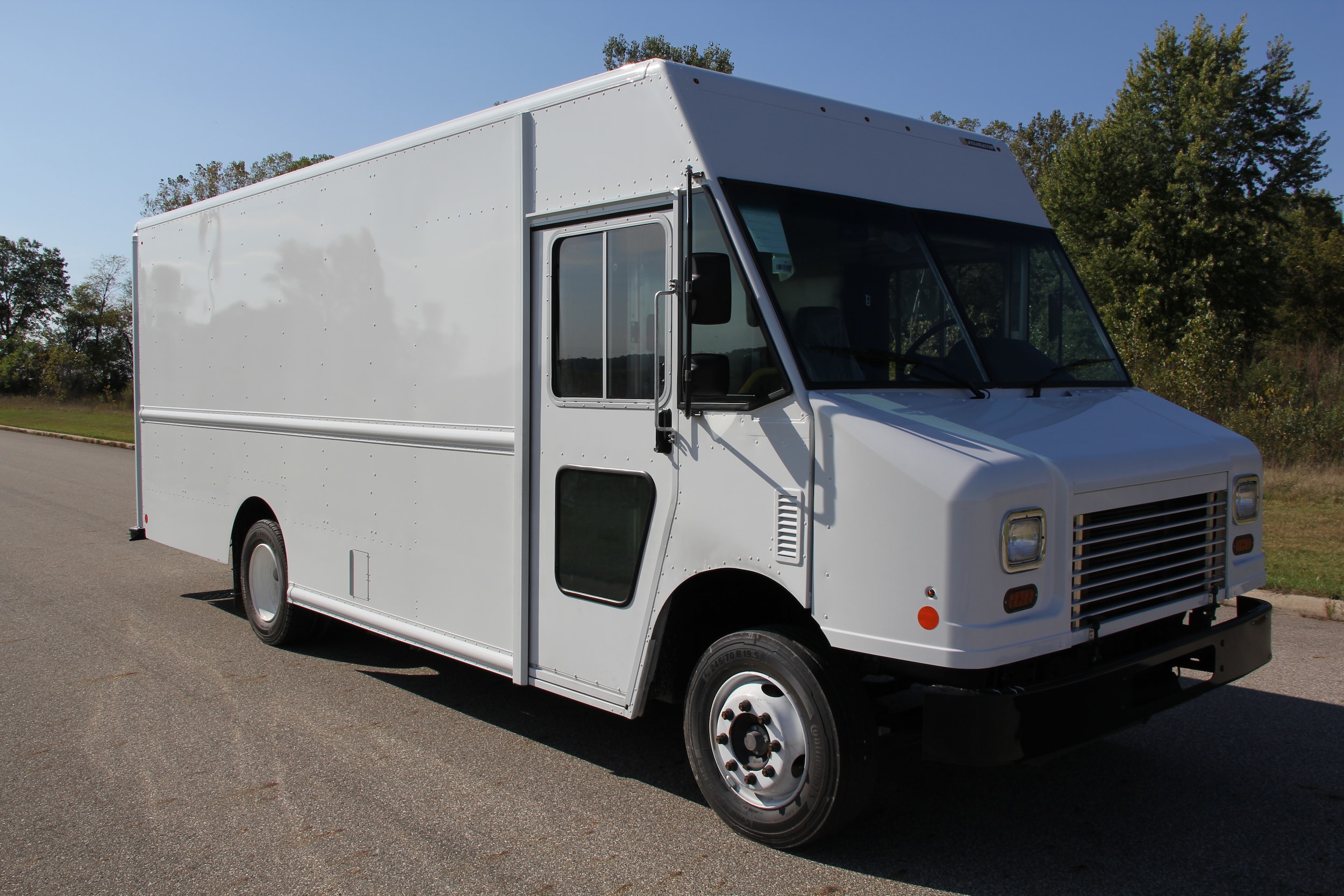 If you need a parcel delivery van, Bayshore Truck Center is the number one commercial truck and van dealer in Delaware and the US. We are conveniently located in New Castle, DE, and we can ship anywhere across the continental United States. Our step-in cargo vans are built for comfort and efficiency, and we can customize them to meet your specific business needs.
Built to Meet FedEx Specs
We have a limited quantity of 14-feet to 22-feet step-in vans that meet FedEx specifications. If you need to do parcel delivery around Upper Darby or West Chester, PA, these vans are designed with ergonomics in mind. There is enough room to fully stand up and low-step cab and rear access for your comfort and safety.
We Meet Your Customization Needs
Whatever job you need to do, our vans are customizable and meet industry standards. We offer various configurations to increase your efficiency and maximize safety. We can also add some of the following features as needed:
Interior Fold-up Shelving
Interior Fixed Shelving
E-track Systems
Cargo Load Bars
Work Counters
Bins
Compartments
Other Services
Our company is a high-volume commercial truck and van dealership offering maintenance services to upkeep your fleet of work vehicles. We can provide services in our shop or you can utilize our Mobile Fleet Service where we bring the service to you. We want to make sure you are satisfied with your parcel delivery vans and that you are getting the most out of your investment so you can stay on the road, where you make your money, as long as possible.
Contact Bayshore Truck Center to Reserve Your Van
Our Commercial Sales Manager, Kevin Worrell is ready to help you with all your parcel delivery van needs near Newark, DE, and Wilmington DE. For more questions and to reserve your vehicle, you can contact him directly at KWORRELL@BAYSHORETRUCKCENTER.COM. You can also reserve your van online and chat with our specialist.